In this client case study we'll cover:
This automotive manufacturer had a diverse employee population spanning tech and manufacturing teams across US locations. Providing a child care benefit was critical to be able to relocate families and hire rapidly while scaling their workforce from 3000 to 10000+. They needed a comprehensive and customizable child care partner. In this case study we'll outline our client outcomes from working with Kinside and the key features that made Kinside stand apart from the competition.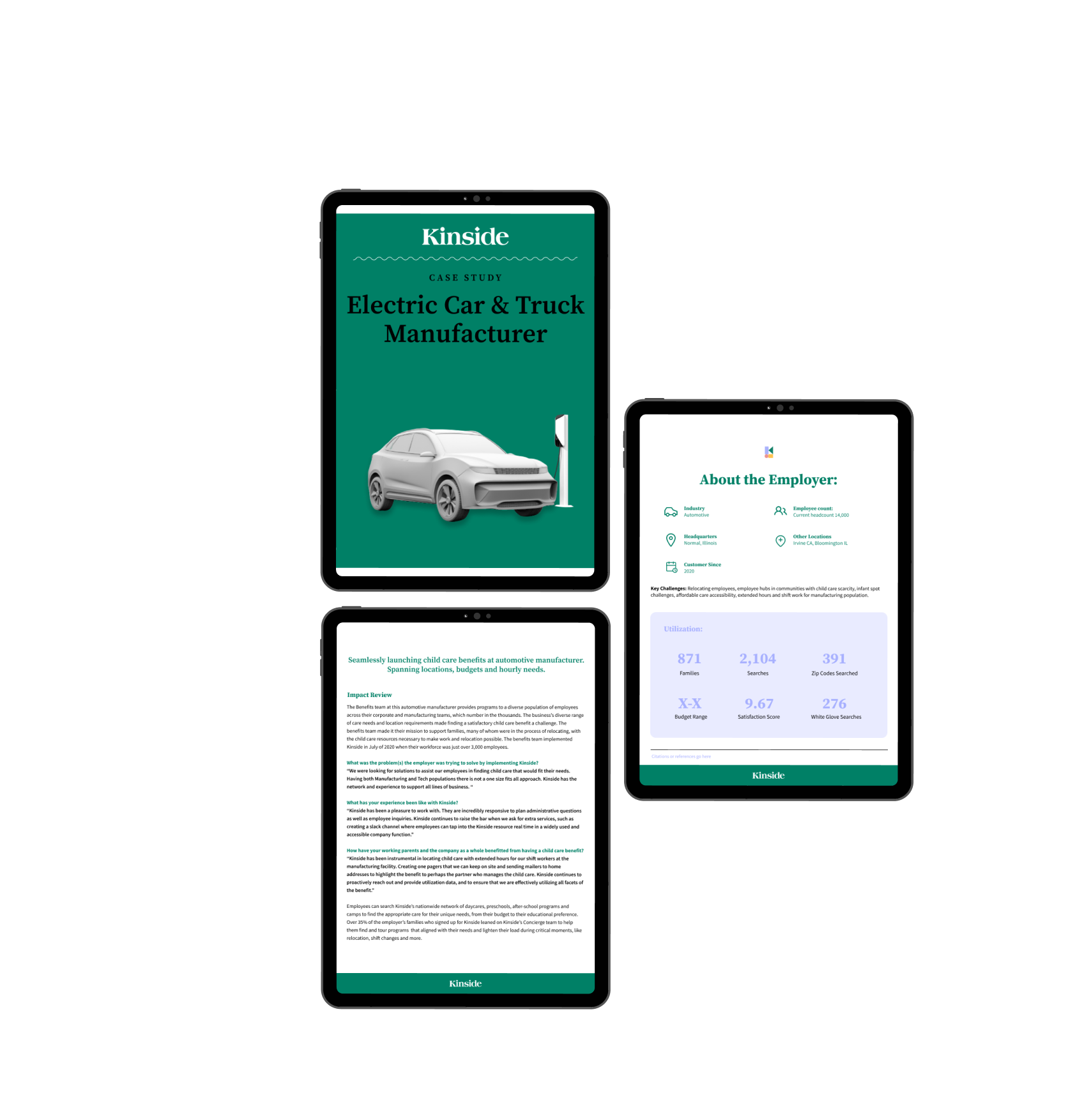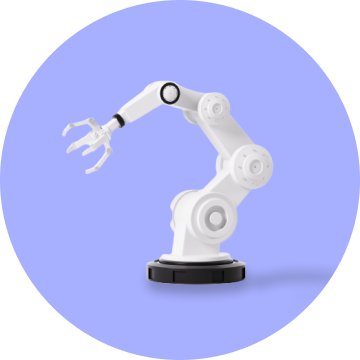 Manufacturer's Complete Guide to Offering Child Care Benefits
Our guide delves into HR best practices for providing child care benefits to manufacturing employees - directly from the lived experience of some of our renowned manufacturing clients.